Eddie C. Brown, an electrical engineer, ace stock picker, and renowned investment manager who built Brown Capital Management L.L.C. (No. 2 on the BE ASSET MANAGERS list with $9.7 billion in assets under management), loves Baltimore, his adopted hometown, and has used his success to support its children, schools, the arts, and the most needy.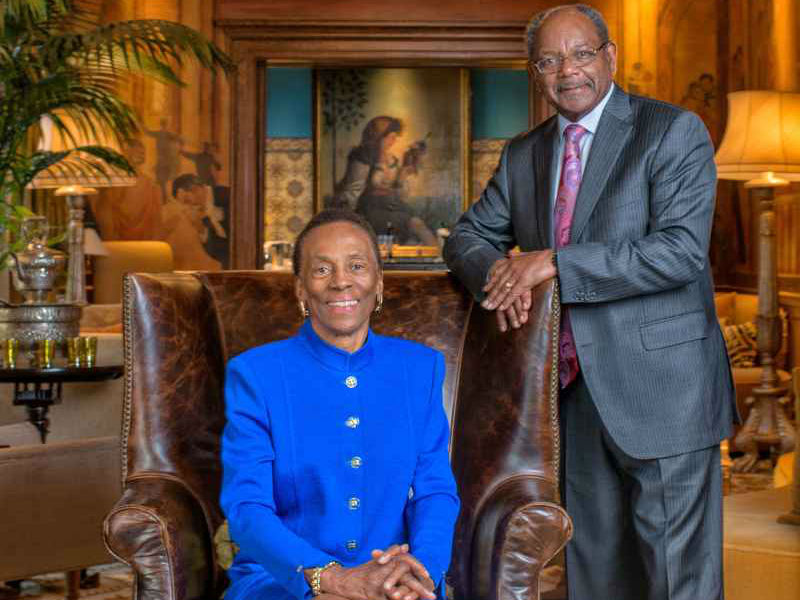 Earlier this year, the Baltimore Museum of Art (BMA) announced that Brown, and his wife C. Sylvia Brown, had given $3.5 million to endow the position of chief curator. ArtForum magazine says, that the Eddie C. and C. Sylvia Brown Chief Curator position is "one of the few curatorial positions in the United States named for an African American couple."
In 2018, Asma Naeem, from Pakistan originally, was appointed the BMA's chief curator. Brown told The New York Times that he and his wife, "see this endowment for chief curator as being a very significant statement, especially naming a person of color."
Born to a teenage mother in poor rural Florida, Eddie Brown has never forgotten that those that do well are also able to do much good.
Brown Capital Management Executive Team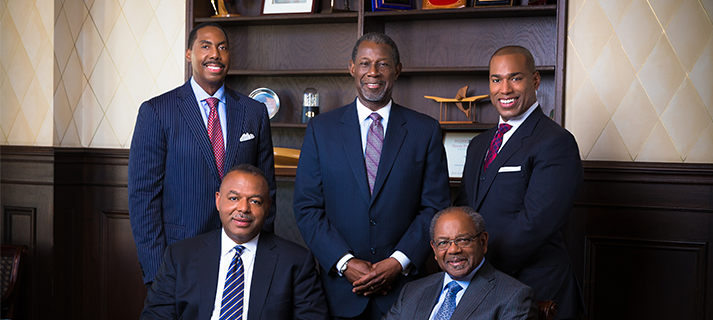 In 1983, Brown founded Brown Capital Management, Inc. (BCM) in Baltimore, after working for IBM, and the investment firm T. Rowe Price. And over the past three decades, the firm has enriched clients and earned accolades. For example, BCM won multiple awards in 2018, including a Thomson Reuters Lipper Fund Small-Cap Growth Funds 10-Year award and Investor's Business Daily Top 5 Awards in U.S. Diversified Stock Funds, and Growth Funds.
Success On Wall Street
For 25 years, Brown was a regular panelist on the PBS nationally televised financial program, Wall $treet Week with Louis Rukeyser. In 1996, Brown was inducted into the Wall $treet Week with Louis Rukeyser Hall of Fame.
In 2016, "Brown Capital's Small Company Fund received a Morningstar Analyst Rating of Gold, its highest Medalist rating, and a Morningstar Overall Rating of five stars, beating out 660 other Small Growth Funds."
Brown earned received his BS in electrical engineering from Howard University, an MS in electrical engineering from New York University, and an M.B.A. from Indiana University Kelley School of Business. Sylvia Brown, who has a master's degree in health education, is on the Advisory Board of the Johns Hopkins Bloomberg School of Public Health. The couple became active at the BMA in 1997 and each has served the museum as a trustee. They are BMA serial benefactors and made a $150,000 challenge gift to found the BMA's Collectors Circle Fund for Art by African Americans. They also supported the BMA's 2012 re-installation of its Contemporary Wing.
Philanthropic Impact on The Community
Through the Eddie C. and C. Sylvia Brown Family Foundation, the couple supports charitable groups addressing needs, in Baltimore, in the areas of health, the arts, and K-12 education.
In Healthcare, the Browns:
Founded, in 2007, the C. Sylvia and Eddie C. Brown Community Health Scholarship program for African American students at the Johns Hopkins Bloomberg School of Public Health. The scholarship provides five-year full Ph.D. funding. That includes tuition, health insurance, a National Institutes of Health-level stipend and a one-time research award. As of 2019, 18 students had completed their Ph.D. work.
They have also focused on HIV/AIDS treatment in the black community, and the prevention and treatment of cancer.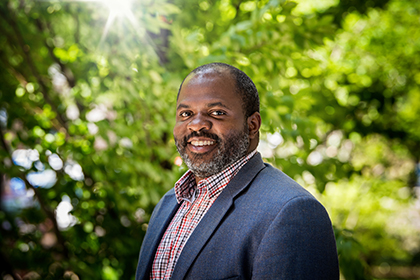 Darriel Harris, a current Brown Community Health Scholar, told a Bloomberg School news service that his benefactors are his role models. "Eddie Brown was an engineer like me. He went to an HBCU like I did [Harris received a  BS in Engineering from Historically-black Morgan State University], and we both … left engineering at a time when it was risky to do so. I get a lot of inspiration from him and Sylvia Brown, also."
In education, the Browns:
Enabling the Arts

---
This article was originally published in the STEM Rules newsletter.